The large camping area can accommodate campers over 3 sites on the main camping field. There are two purpose built patrol shelters on the perimeter of the field. We offer camping either unequipped or equipped. The equipped option includes the use of a fridge and freezer.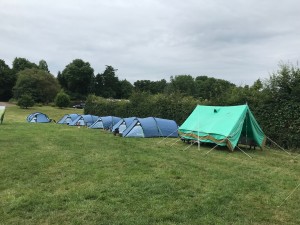 All campers have the use of Watersend for toilet and washing facilities.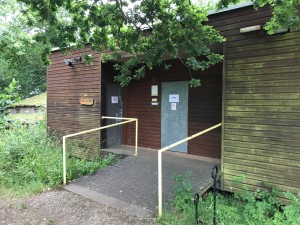 Watersend provides toilets, hand-basins and showers for campers and day visitors, with constant hot and cold water. This also offers a fully accessible toilet and shower facility for those with disabilities.
On the outside of the building is a large sink with double drainers and hot and cold water for the use of campers.